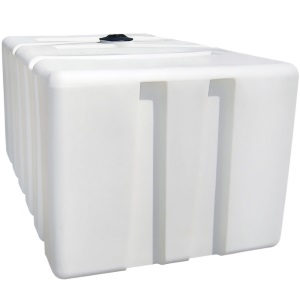 1050 Gallon Plastic Loaf Tank
Specifications
Dimensions
96" L x 60" W x 49" H
Description
1050 Gallon Plastic Loaf Tank
1050 Gallon Flat Bottom Utility Tank
Norwesco Industries is a leading North American manufacturer of proprietary rotationally molded polyethylene tanks for above ground water & liquid hauling applications.
Tank Specifications:
Lid Size:
8" Manway
Inlet:
N/A
Outlet:
Does Not Come Standard (Must Be Ordered For An Additional Fee)
Specific Gravity:
1.5 (12.50 lbs. per gallon)
FDA Approved:
Yes
Gallon Markers:
No
UV Inhibitors
Yes
Colors:
Natural White. Black
Tie Down Lugs:
No
Additional Fittings:
Available By Request
Usage:
Hauling & Stationary Applications
Low profile hauling tanks are for storage and are not designed to be pressurized.