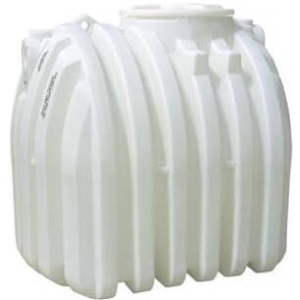 850 Gallon Underground Water Cistern Storage Tank
Specifications
Dimensions
70"L x 60"W x 60"H
Manufacturer
Ace Roto-Mold "Den Hartog"
Description
850 Gallon Underground Water Cistern Storage Tank
850 Gallon Underground Cistern Water Storage Tanks
Cistern tanks are intended for bulk storage or collection of potable water and designed for below ground level installations. Tanks are manufactured from high-density polyethylene with U.V. inhibitors and feature a trapezoidal, deep rib design. Tanks feature a custom-molded gasket in the lid. Manufactured from extruded Nitrile rubber, the gasket snaps into the lid and ensures a watertight seal. Our exclusive lid design locks in place with nylon ties, eliminating the need for metal fasteners that can corrode and fail. Cistern tanks are FDA-approved for potable water and are manufactured for containment of liquids up to 1.7 specific gravity.