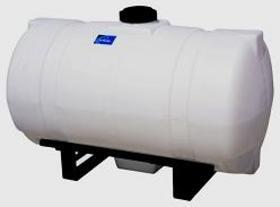 75 Gal Horizontal Applicator Tank
Specifications
Dimensions
47"L x 24"W x 24"H
Manufacturer
Ace Roto-Mold "Den Hartog"
Description
75 Gal Horizontal Applicator Tank
75 Gallon Horizontal Applicator Tank
Ace Roto-Mold is a leading North American manufacturer of proprietary rotationally molded polyethylene tanks for below ground water & liquid storage applications.
Applicator Tank Specifications:
Lid Size:
5" Lid
Inlet:
No
Outlet:
3/4" NPT Female Fitting Underneath Pointing Downward
FDA Approved Food Grade Resin:
Yes
UV Inhibitors:
Yes
Specific Gravity:
1.7 (14.16 lbs. per gallon)
NSF 61 Approval:
Yes
Saddle Available:
Yes (Sold Separately)
Applicator cradle tanks are for storage and are not designed to be pressurized.