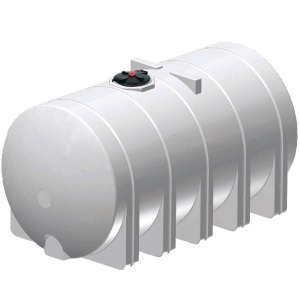 6025 Gallon Horizontal Leg Tank
Specifications
Dimensions
193"L x 99"Dia. x 103"H
Description
6025 Gallon Horizontal Leg Tank
6025 Gallon Horizontal Leg Tank
Norwesco Industries is a leading North American manufacturer of proprietary rotationally molded polyethylene horizontal leg tanks for above ground water & liquid transport & storage applications.
Leg Tank Specifications:
Lid Size:
16" Hinged Vented Manway - 62532
Inlet:
N/A
Outlet:
3" Female NPT Bulkhead Fitting w/ 2" Reducer & Siphon Tube
Can Outlet Be Upsized?:
Yes By Request. 4" Maximum (additional charge)
Additional Fittings?:
Available By Request
Internal Baffle:
Yes
Tie Down Hoops:
Yes (5) (Sold Separately) (Required For Warranty)
Gallon Markers:
Yes
UV Inhibitors
Yes
Colors:
Natural White. Black
Translucent:
(Yes - Natural White) (No - Black)
FDA Approved:
Yes - Complies with FDA regulation 21 CRF 177.1520 (1) 3.1 and 3.2
ANSI / NSF 61 Approved Resin:
Yes
NSF Sticker Availability Locations:
Ohio
Uses:
Liquids & Potable Water Transport or Stationary
DOT Approved:
No
Sits Flat:
Yes
Horizontal Leg Tanks are for storage and are not designed to be pressurized.