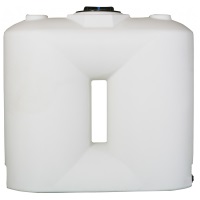 500 Gallon Doorway Water Tank
Specifications
Dimensions
74"L x 31"W x 70"H
Shipment
Ships From
CA, GA, MN, NY, OH, OK, WA
Description
500 Gallon Doorway Water Tank
500 Gallon Doorway Water Storage Tank
 43616 - 500 Gallon Doorway Water Tank Includes:
16" Vented Manway
1-1/4"" Female Threaded NPT Outlet Fitting on The 31" End
This tank sits flat on the ground.
Tie down bands are not offered on this item.
non-DOT approved
Translucent white for level viewing
Norwesco will not make this tank in black.