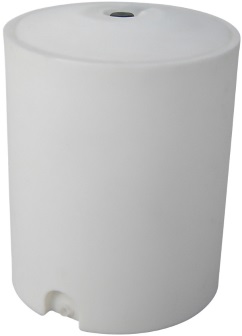 50 Gallon Vertical Plastic Storage Tank
Specifications
Dimensions
24" dia. x 31" High
Description
50 Gallon Vertical Plastic Storage Tank
Custom Roto-Molding 50 Gallon Vertical Liquid Storage Tank
50 Gallon Custom Roto-Molding Vertical Liquid Storage Tank Includes:
2" Vented Manway
3/4" Female NPT Threaded Bulkhead Outlet Fitting
Complies with U.S. Food and Drug Administration regulation 21CFR 177.1520 (1) 3.1 and 3.2 for storage of potable water.
Translucent white allows for level visibility
This item could have up to 4 week lead time. If you are in a hurry be sure to call for a stock check before ordering.