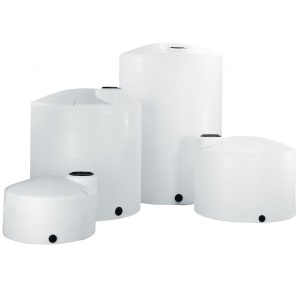 300 Gallon Vertical Plastic Storage Tank
Specifications
Dimensions
45" dia. x 60"H
Description
300 Gallon Vertical Plastic Storage Tank
300 Gallon Storage Tank for Sale
TC4560IC
16" Vented Lid
2" Female NPT Threaded Bulkhead Outlet Fitting
Tanks are manufactured from HDPE (High Density Linear Polyethylene) with UV inhibitors.
Tank walls are translucent for level viewing and equipped with gallon indicators.
This 300 Gallon polyethylene storage tank is manufactured from FDA compliant polyethylene resins and utilizes the rotational molding process to produce one seamless piece.