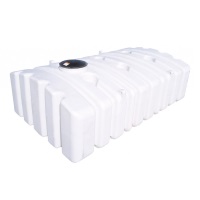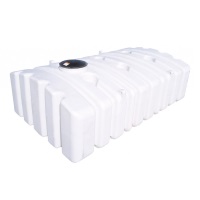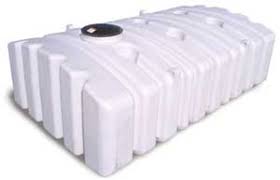 2500 Gallon Underground Water Cistern Storage Tank
Specifications
Dimensions
159"L x 99"W x 51"H
Description
2500 Gallon Underground Water Cistern Storage Tank
2500 Gallon Below Ground Holding Tank
2500 gallon underground holding is manufactured from linear polyethylene in one piece, seamless construction. 100% virgin polyethylene plastic this tank is designed for underground fresh potable water storage, septic & wastewater applications.
This tank must remain 1/4 full at all times when buried in the ground.
Ribbed Design For Maximum Support
Resin complies with U.S. Food and Drug Administration regulation 21 CFR 177.1520 (c) 3.1 and 3.2.
Be sure to vent your tank.
Riser Extensions Sold Separately
MAXIMUM BURIAL DEPTH - 24"" from the top of the tank.
20"" Vented Lid
Outlet plumbing kit must be bought and installed separately.
Polyethylene is unaffected by soil chemicals so the tanks will not rust or corrode. Manufacturer ensures an environmentally safe cistern water storage tank.
Tank Must Be Vented
This tank design will accept up to 4" plumbing options. Integral columns in the tank give it excellent structural strength.