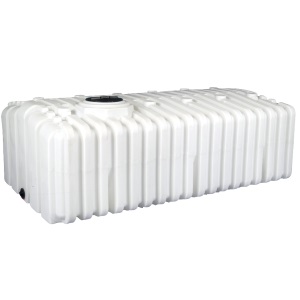 2400 Gallon Low Profile Water Hauling Tank
Specifications
Dimensions
150"L x 90"W x 53"H
Description
2400 Gallon Low Profile Water Hauling Tank
2400 Gallon Water & Liquid Hauling Tank
Norwesco Industries is a leading North American manufacturer of proprietary rotationally molded polyethylene tanks for above ground water & liquid hauling applications.
Tank Specifications:
Lid Size:
16" Manway
Inlet:
N/A
Outlet:
2" Female NPT Bulkhead Fitting on Same End as Manway
Specific Gravity:
1.5 (12.50 lbs. per gallon)
FDA Approved:
Yes
Gallon Markers:
No
UV Inhibitors
Yes
Colors:
Natural White. Black
Tie Down Lugs:
No
Additional Fittings:
Available By Request
Usage:
Hauling & Stationary Applications
Low profile hauling tanks are for storage and are not designed to be pressurized.
Note: 3" is the largest fitting that can be swapped out in the standard outlet location.