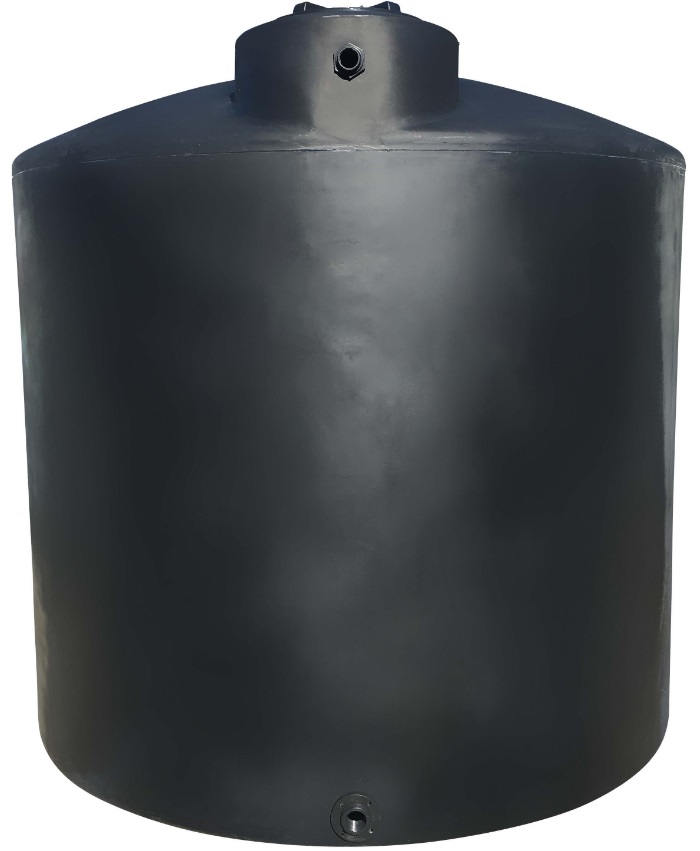 2100 Gallon Norwesco Plastic Potable Water Storage Tank
Specifications
Dimensions
87" dia. x 89" H
Shipment
Ships From
GA, OK, UT, NY, WA, CA, TX
Description
2100 Gallon Norwesco Plastic Potable Water Storage Tank
With 82 years of experience in the market, Norwesco leads the industry of polyethylene tanks with impeccable customer trust and experience. Norwesco offers the highest quality products in the market along with the best reputation and commitment to customer satisfaction. Their wide variety of polyethylene tanks makes them the perfect choice for that industrial or personal project that one may have.
Vertical water storage tank applications: is used in a variety of water storage applications such as
Rainwater collection.
Well water storage.
Fire suppression.
Bulk water delivery storage.

This plastic vertical water storage tank is built with rotationally molded polyethylene resin. It is durable and resistant to cracks, chips, and ruptures. It's made with UV inhibitors that help protect liquid contents from direct sunlight - making it ideal for both indoor and outdoor use. The poly tank was made with FDA-approved resin that complies with FDA standards 21 CFR 177.1520 (1) 3.1 and 3.2 for the storage of potable water.


The Norwesco 2100 gallon vertical water storage tank has a specific gravity rating of 1, making it safe for potable water storage. It features a 16" threaded vented manway, 1.5" polypropylene female NPT bulkhead fitting inlet, and 2" polypropylene female NPT bulkhead fitting outlet.
Norwesco water tanks are manufactured using resins that meet FDA specifications to ensure the safe storage of potable water. The black or dark green color limits light penetration which reduces the growth of water-borne algae. Norwesco tanks are rated at 9.2 pounds per gallon, which means that they are for WATER STORAGE ONLY.
Tank Specifications:
Lid Size:
16" Manway
Inlet:
1 1/2" Female NPT bulkhead fitting
Outlet:
2" Female NPT bulkhead fitting
Specific Gravity:
1.0
FDA Approved:
Yes
Gallon Markers:
Yes
Colors:
Black (44411), Green CA (41370), Green (40867)
Common Uses:

Fresh Safe Potable Water Storage

Emergency Water Storage

Rainwater Collection Systems