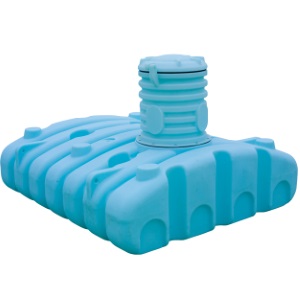 2000 Gallon Underground Water Cistern Storage Tank
Specifications
Dimensions
158"L x 98"W x 45"H
Manufacturer
Ace Roto-Mold "Den Hartog"
Description
2000 Gallon Underground Water Cistern Storage Tank
2000 Gallon Underground Cistern Water Storage Tanks
Price Includes 28" Riser & Lid Ground Access Assembly
Aquifer Low Profile Cistern Tanks strong, durable, quality construction is designed for bulk collection and storage of potable or non-potable water. Tank can be used in below and above ground applications. Aquifers may be buried up to 28" deep and can be backfilled empty.
Tank Installation Guidelines
Sectional Ribbing designed to withstand up to 400 PSF load pressure
Manufactured from high-density polyethylene with U.V. inhibitors
Manufactured from FDA compliant resins
Low profile design with multiple fitting flats to accommodate a variety of plumbing configurations
Tanks can be stacked for shipping and storage
Manufactured for the containment of liquids with up to 1.7 specific gravity.