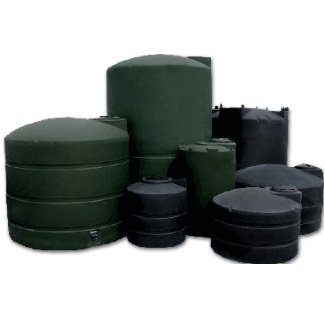 200 Gallon Snyder Plastic Water Tank
Specifications
Dimensions
36" dia. x 53"H
Description
200 Gallon Snyder Plastic Water Tank
200 Gallon Plastic Water Storage Tank
200 Gallon Plastic Water Tank Features:
18 Vented Manway
Outlet: 2 bulkhead fitting on the bottom sidewall with Siphon
Inlet: 1 1/2 Bulkhead Fitting.
Manufactured from FDA compliant resins and manufactured in NSF inspected facilities.
Part Number Green 1008000W99803 Simplex Part # WG13
Part Number Black 1008000W94203 Simplex Part # WB13
If an NSF Certified tank is required you must add the NSF sticker to your order.
Note: October 2016 Bottom Outlet Switched From Bolt on to Bulkhead Fitting