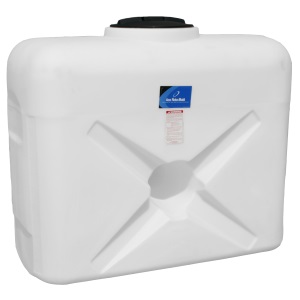 300 Gallon Doorway Water Tank
Specifications
Dimensions
62"L x 29"W x 53"H
Manufacturer
Ace Roto-Mold "Den Hartog"
Description
300 Gallon Doorway Water Tank
300 Gallon Upright Doorway Tank
300 gallon doorway water tank is designed for narrow installations and can be inserted through doorways that are 30" or greater in opening.- Great for Safe Potable Drinking Water Storage, Irrigation, Rainwater Collection, Fire Protection & more.
Includes:
16" vented lid assembly
1 1/2" FPT heavy-duty polypropylene fitting with Santoprene gasket is standard female outlet on 29" end
Tank features top & bottom flats on each end.
U.S. and metric level indicators are included on each end of the tank
Tanks are designed for the containment of chemicals with a specific gravity of 1.7 or less.
Tanks are manufactured from medium-density polyethylene with U.V. stabilizers.