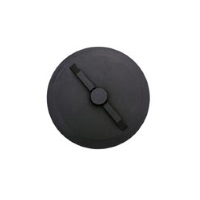 8'' Threaded Lid With Air Breather
Specifications
Manufacturer
Ace Roto-Mold "Den Hartog"
Description
8'' Threaded Lid With Air Breather
8" Lid From Ace Roto-Mold
This is a great replacement lid if you've misplaced or lost yours. If needed the lid comes with it's own collar to swap out on your existing tank. 6 screws, piece of cake, maybe run a little caulking around it for that little extra touch.