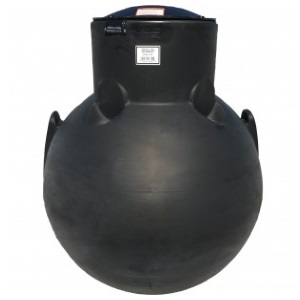 200 Gallon Plastic Septic Pump Tank (San Antonio TX)
Specifications
Dimensions
47" dia x 56"H,
Description
200 Gallon Plastic Septic Pump Tank (San Antonio TX)
200 Gallon Pump / Dosing Tank - 1 Manway
Non Plumbed Tank (Tank does not come pre plumbed)
20" Manway with watertight lid
Pump stand molded into the bottom
Important Note: Tank may be completely drained & left in the ground empty. No water is required during backfill.
Disclaimer: Tank is for below ground use only.
Across the United States there are a number of health code requirements that our tanks must meet. These codes are regulated by the state, or county where you are located. To aid you in determining which tank you need, please consult with your local health department.
Septic Tank Standards:
Rotationally molded, one-piece, seamless, watertight tank.
Polyethylene is unaffected by soil chemicals, sewage gases.
Polyethylene tanks will not rust or erode.
Strict quality guidelines ensure an environmentally safe septic tank.
Riser extensions not included
Great item for shipment; indestructible.