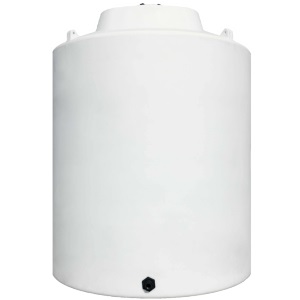 15500 Gallon Vertical Plastic Storage Tank
Specifications
Dimensions
141" dia. x 244"H
Description
15500 Gallon Vertical Plastic Storage Tank
15500 Gallon Vertical Plastic Tank
15000 Gallon Polyethylene Plastic Storage Tank Price Includes:
22" Manway & 3" female threaded npt stainless steel bulkhead fitting outlet. (Outlet installed inline with the manway.)
Tanks are translucent white with gallon markers
Standard Color Natural White or Black (Additional Cost & Lead Time)
1.5 Specific Gravity - This tank is rated to hold up to 12.5 lbs. per gallon (water is approx. 8 lbs. per gallon)
Manufactured utilizing FDA compliant resins.