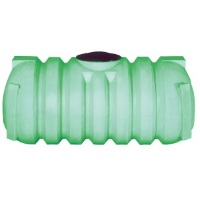 500 Gallon Low Profile Septic Tank (Austin TX)
Specifications
Dimensions
97" L x 48" W x 42" H
Description
500 Gallon Low Profile Septic Tank (Austin TX)
500 Gallon Low Profile Septic Tank - Non-Plumbe
Norwesco low profile septic tanks are molded in one piece, reducing installation time and effort.
20" Manway
Rotationally molded rugged, one-piece tank with no seams to leak.
Plumbing Sold Separately.
No special backfill or water filling required during installation.
May be pumped dry during pump-outs.
May be installed with 6" to 36" of cover.
Suitable for use as a septic tank or pump tank and may also be used for non-potable water.
Access openings and lids accept Norwesco manhole extension, double-wall corrugated pipe and ribbed PVC pipe.


Ship Notes: Class 300, add 35.00 drop ship / will call fee
Add Weight For Risers If Needed