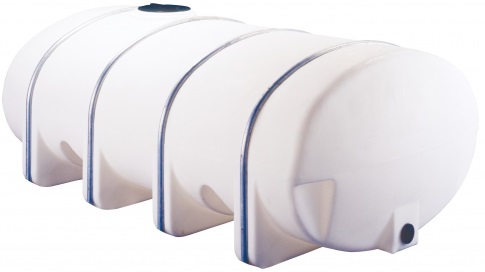 2035 Gallon Elliptical Leg Tank
Specifications
Dimensions
142" L x 84" W x 56" H
Shipment
Ships From
MN, OH, GA, OK, UT, CA, TX
Description
2035 Gallon Elliptical Leg Tank
With 82 years of experience in the market, Norwesco leads the industry of polyethylene tanks with impeccable customer trust and experience. Norwesco offers the highest quality products in the market along with the best reputation and commitment to customer satisfaction. Their wide variety of polyethylene tanks makes them the perfect choice for that industrial or personal project that one may have.

This elliptical tank style is designed to provide the greatest capacity with the lowest center of gravity, making it the best design available for transporting larger volumes. Norwesco elliptical tanks feature molded-in legs that act as "baffles" to reduce sloshing and provide increased stability during transport. All Norwesco elliptical leg tanks require full-length bottom support as well as support bands.
The Norwesco 2035 gallon portable leg tank has a specific gravity rating of 1.5, making it safe for chemical transportation and storage. It features a 16" threaded vented manway and an outlet with a 2" polypropylene NPT bulkhead fitting. It's a freestanding tank that does require supports or tie downs. It is recommended that supports are used when transporting liquids.
Norwesco backs their elliptical leg tanks with a 3-year manufacturer warranty. Additional fittings and customization options are available. This plastic leg tank is available in sizes ranging from 135 to 4,250 gallons.
Norwesco 2035 Gallon MC Elliptical Horizontal Bulk Storage Tank includes:
16" Lid
2" Outlet/Drain
Polyethylene resin is UV Stabilized
Made of polyethylene approved by the FDA for food contact
Molded-in Legs
Require full length bottom support as well as support bands (sold separately)
Natural Translucent White
3 Year Manufacturer's Warranty