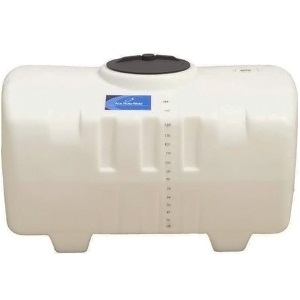 Specifications
Dimensions
48"L x 37"W x 29"H
Manufacturer
Ace Roto-Mold "Den Hartog"
Description
150 Gallon PCO Tank
150 Gallon PCO Tank
A-PCO150-37W Includes:

12" Vented lid

1-1/4" female threaded fitting outlet on 37" end pointing outward (not shown in image)

Gallon Indicators

A-PCO150-37W is manufactured from medium-density polyethylene with U.V. inhibitors and designed for containment of liquids of up to 1.7 specific gravity.

PCO tanks can be selected for stationary or transportable (non DOT approved) applications both indoors and outdoors.