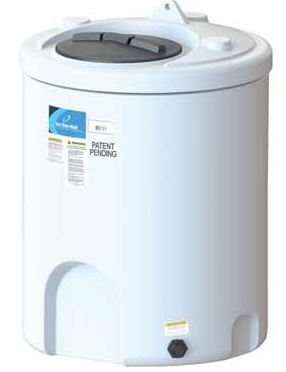 150 Gallon Double Wall Tank
Specifications
Dimensions
36" dia. x 60"H
Manufacturer
Ace Roto-Mold "Den Hartog"
Description
150 Gallon Double Wall Tank
150 Gallon Double Wall Tank - 1.7 Specific Gravity
 150 Gallon Ace Roto Mold Double Wall Tank Includes:
16" Vented Manway
Three fitting flats are provided on top for custom tank plumbing.
A 1" service fitting is provided on the secondary tank in the event that the containment requires evacuation.
An EPDM elastic seal is standard and seals the primary tank to the secondary tank to prevent dirt and moisture from entering the containment space between tanks.
Optional Feature:
2" Polypropylene Fitting with santoprene gasket and 316 stainless steel compression rings.
Optional fitting must be factory installed. Accessory not sold separately.
Colors: White, Yellow, Black