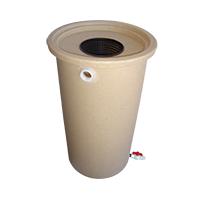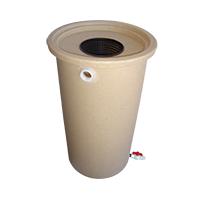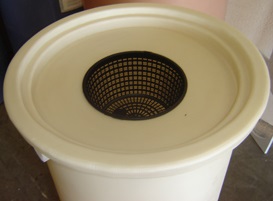 100 Gallon Villa Series Rain Barrel
Description
100 Gallon Villa Series Rain Barrel
100 Gallon Villa Series Rain Barrel Plus
100 gallon Villa Series rain barrel comes with a non-removable top with plastic basket strainer and plastic drain valve that is garden hose thread. Each barrel is made of thick food grade polyethylene resins. Food Grade polyethylene is an extremely durable plastic that is ideal for outdoor products because of its resistance to fading and longevity. This barrel has a 1-½" external overflow located at the top of the barrel that is made of PVC piping, also known for its durability and endurance. Zinc-plated steel hardware is included and all fittings are welded to the barrels to ensure years of uncomplicated use.

Includes:
9" Strainer Basket

Primary overflow is 1-1/2" threaded external fitting.

Drain valve ¾" threaded PVC with Garden Hose Threads.
Lead Time: 1 - 3 Weeks